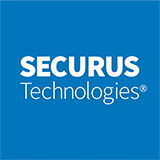 CONNECTING
WHAT MATTERS®
Securus Technologies® provides leading edge civil and criminal justice technology solutions that improve public safety and modernize the incarceration experience.
Thousands of public safety, law enforcement and correctional agencies rely on Securus Technologies for reliable and powerful technology solutions that are always accessible and user-friendly.
Securus Technologies is powered by the innovation of hundreds of patents inspired by change-makers made up of engineers, technologists and designers. Together they innovate solutions to bring our commitment
to life.
We strive to be the best provider of high-tech software solutions, with the most products and services of the highest quality that offer the competitive value for our customers, while maintaining the best service in our industry.
Securus Technologies connecting what matters®.
From connecting family and friends to their incarcerated loved ones to supporting facility staff, we offer cutting-edge communications. Our digital tools aid law enforcement in their pursuit of public safety goals. We believe in the value of investing in people and working with incarcerated individuals on opportunities for education and deeper ties to their families and communities.  We offer tablets with educational and self-improvement tools to help prepare them for reentry, as well as to communicate digitally with family and friends. These tablets are also equipped with a full library of free eBooks available through . Restrictions for some titles may apply if they are deemed inappropriate by corrections officials.
Headquartered in Carrollton, Texas, and serving more than 3,450 public safety, law enforcement and corrections agencies and over 1,200,000 incarcerated individuals across North America, is committed to serve and connect by providing incident management, public information, investigation communication, information management, residents self-service, and monitoring products and services in order to make our world a safer place to live.